Each annual edition is distributed to the Library of Congress, most major universities and members nationwide.
The Women of Distinction Edition honors women in business. Dedicated to empower professional women, each industry is represented. The women showcased in each edition utilize their exposure to promote positive branding, network and create new business relationships while solidifying a place for women in business in history.
The Top Doctors of America is dedicated to the men and women who practice medicine in all specialties. Included in this edition are nurses, therapists and other medical professionals. Each Doctor showcased has done something to better the health and quality of life for each patient. The Doctors profiled in this edition put patient care first above all else.
The Historic WHO'S WHO honors editions encompass today's leading professionals and executives throughout all of North America. Each professional showcased has done something to stand out in their field. The audience for this edition is broad and reaches every industry, cultural, social and economic background.
Take a look inside our latest editions;
Click to Edit This Title.
Women of Distinction Featured Member
DR. KAREN L. ABRAMS, M.D., is the proud owner of her Behavioral Health clinic which is located at 233 E Lancaster Avenue 303 A Ardmore, PA 19003. Dr. Abrams is a board-certified family medicine physician uniquely qualified in medication management of mental and behavioral health issues. Prior to opening my office in Ardmore, PA, I practiced family medicine for 17 years with Main Line Health in Edgemont and Newtown Square, PA, earning the prestigious Main Line "Top Doc" Award. My areas of clinical expertise include depression and anxiety disorders, ADD, ADHD, obsessive-compulsive disorder (OCD), sleep problems such as insomnia, menstrual mood issues, phobias, and general life stressors. Currently, I serve clients from Philadelphia and the surrounding suburbs who need access to timely, affordable, quality medication management of behavioral health issues. If you struggle with issues such as depression, anxiety, or sleep disorders and are seeking an initial evaluation or would like another opinion, please call me today at (610) 645-6300 or send an email to [email protected] or fill out the form above to make an appointment now.
In 1987, as a high school senior, I took a leap of faith to enter a combined six-year undergraduate/medical school degree program at The Pennsylvania State University and Jefferson Medical College in Philadelphia, to pursue my dream of becoming a doctor. I was fortunate to attend a medical school where the specialty of Family Medicine was respected, and I could focus on my goal of helping children and adults in an outpatient setting. The biopsychosocial approach to patient care taught during my residency training at Abington Memorial Hospital in Abington, PA, not only laid the groundwork for me to diagnose an illness, but also to focus on how it affects the patient and their family on a personal level.
After 17 successful years of practicing a broad scope of family medicine, I realized that my true passion is helping people with their behavioral health issues, so that the physical issues can be prevented or lessened. The immune system does not function as well under stress; therefore, by minimizing stress, you improve your overall health and well-being. Although I had the desire and knowledge to treat many patients in my prior office setting with behavioral health conditions, I never felt like I was able to spend the time that the patient deserved, because I had to accomplish so many other tasks in that same time frame.
Dr. Karen Abrams is a Main Line Today "Top Doc" who is Board Certified in Family Medicine. Karen specializes in medication management of mental and behavioral health issues. Her areas of clinical expertise and interest include depression and anxiety disorders, ADD, ADHD, obsessive-compulsive disorder (OCD), sleep problems such as insomnia, menstrual mood issues, phobias, and general life stressors. As a family physician, she can advise you on many medical issues that could be related to your mental health problem. These include headaches, irritable bowel syndrome, gastroesophageal reflux disease (otherwise known as GERD), chronic fatigue, constipation, and even weight gain. With over eighteen years of successful clinical experience in her own private office and at the Devereux Foundation, she can provide a clear direction with ease on the first visit.
Since 1996, Dr. Abrams has been a part of the medical staff that makes up the Main Line Health Hospitals; a nationally ranked and renowned team of medical staff that serves the Greater Philadelphia and its surrounding areas. She is also a member of the American Academy of Family Physicians (AAFP), the Pennsylvania Academy of Family Physicians (PAFP), and has been voted by her peers as a "Top Doc" featured in Main Line Today Magazine in December of 2010. Many medical doctors do not have the time, inclination, or expertise to treat mental and behavioral health issues.
CONTACT INFO:
DR. KAREN L. ABRAMS, M.D.
ADDRESS: 233 E LANCASTER AVE 303A ARDMORE PA 19003
PHONE NUMBER: 610–645–6300
WEBSITE: WWW.DRKARENABRAMS.COM
Top Doctors of America Featured Member
DR. UZMA S. ANSARI, D.M.D., FAGD. Is the proud owner of Lowes Island dentistry which is located at 20789 Great Falls Plaza 104 Potomac falls VA 20165. Dr. Uzma Ansari, a Potomac Falls dentist, graduated from the University of Alabama School Of Dentistry in 1998 and soon after joined a group practice in Houston as their lead doctor. She had met her husband, a child psychiatrist, while in dental school, and together they joined the US Air Force in 2001 and provided their professional services to service members and their families during Operation Freedom for six years. They were stationed at Keesler Air Force base in Mississippi and Andrews Air Force Base in suburban Washington, DC. In 2002, Dr. Ansari was nominated as the Headquarters Air Education and Training Command Junior Dental Officer of the Year and the 81st Dental Squadron Company Grade Officer. In addition, she received the Air Force Commendation Medal for Meritorious Service from 2001 to 2003.

Upon her separation from the Air Force, Dr. Ansari was nominated for promotion to the ranks of Major. After her Air Force service, Dr. Ansari joined Konikoff Dentistry in Chesapeake, Virginia in 2005. In her words, "working with Dr. Konikoff and the staff has been a great experience in my life that has taught me so much. I will definitely miss Konikoff Dentistry; my patients and staff here have been amazing! The respect, warmth and love I have seen from them is overwhelming!" Dr. Ansari bought Lowes Island Dentistry from Dr. Hahn in 2012 and continued to work alongside him until 2013. Dr. Hahn was a cosmetic dentist with a great reputation for esthetic excellence. He had his crowns done by other dentist but wasn't happy with the result. During transition, Dr. Ansari redid all his work and created the smile of his dreams. Working with Dr. Hahn established the trust factor and challenge of working on a colleague. As a result, he not only entrusted his practice and patients to Dr. Ansari, but also his own dental health and esthetics.
At Lowes Island Dentistry, we are excited about Dr. Ansari's move to join our practice as a dentist in Potomac Falls. Patients of this practice have become accustomed to a high level of care, and Dr. Ansari brings just that to us. She is committed to the highest level of care as evidenced by her vigorous commitment to continuing education that has resulted in several awards and accolades hello Mentor at the prestigious Spear Education Center in Scottsdale, AZ. She is also on the Virginia Academy of General Dentistry Board for continuing education and is a member of the local chapter of the Seattle Study Club. She has also volunteered as a faculty member at the MCV School of Dentistry in Richmond.
At Lowes Island Dentistry, our team prides themselves on being a group of highly skilled professionals. Every time you walk through our doors, you will feel right at home. This is because each member of our highly-trained team has perfected their ability to listen and understand each patient's individual needs and goals before helping guide them in their treatment decisions. This special partnership allows you to experience dentistry in a compassionate setting, while maximizing your total experience with comfort, convenience, and efficiency.
CONTACT INFO:
DR. UZMA S. ANSARI, D.M.D., FAGD.
ADDRESS: 20789 GREAT FALLS PLAZA 104 POTOMIC FALLS VA 20165
PHONE NUMBER: 703-444-4441
WEBSITE: WWW.LOWESISLANDDENTISTRY.COM
WHO'S WHO Featured Member
RALPH S. ADORNO, C.L.U. is an independent financial advisor with over 43 years' experience and is the owner of Ralph S. Adorno CLU Associates which is located at 558 Peekskill Hollow Road Putnam Valley, NY 10579. Ralph S. Adorno, CLU is an independent financial advisor with more than 44 years' experience in the fields of estate, insurance, retirement, income and tax planning. Ralph has helped thousands of clients from coast to coast with net worth's ranging from $250,000 to $1.5 billion.

He helps them maximize income and assets through prudent and Congress-approved planning strategies. Ralph prides himself as a professional who is passionate about helping his clients achieve financial security by using safe money strategies to maximize income for themselves and the assets they want to leave to their heirs or favorite charities, usually at little or no out of pocket cost. He believes that safety, growth, liquidity, leverage and tax benefits of annuities and life insurance are the cornerstone to wealth creation. Equally important is wealth preservation, maximization, asset diversification, and protection planning that not only supports, but also enhances a practical set of estate legacy documents.
He started in financial services with John Hancock as an insurance agent in 1970 and became the agency's top producer in his first year. In 1975 he attended The American College in Bryn Mawr, PA, earning his degree in insurance. In 1979, he founded Ralph S. Adorno, CLU & Associates, a national boutique firm advanced planning firm specializing in estate and life insurance tax planning strategies. In 1985, he taught estate and tax planning with life insurance at New York University (NYU). In 1986, he became a Registered Investment Adviser (RIA). Ralph is an educator, author, and has conducted numerous lectures and seminars for businesses, professional and educational organizations. He has also written articles and special reports for trade magazines, newspapers along with his Tax Saving Idea newsletter. He has qualified for The Million Dollar Round Table, Top of The Table and is in top 1% of all life insurance professionals in America.
He is registered with the State of New York as a licensed insurance consultant, a member of the Estate Planning Council and the National Association of Insurance and Financial Advisers. He is listed in Who's Who in finance, 2013 edition. He is a well informed and proven leader in his field, staying ahead of the curve on constantly changing tax laws as they relate to current and future financial, estate, asset protection, retirement, income, annuity and life insurance planning. He has established many family owned businesses including an accounting firm, finance company and leasing company, real estate development and residential building company that are now managed and run by his two sons, Ralph and Troy. Throughout the years he has used his wealth creation, preservation, and maximization ideas by giving to various non-profit organizations.
When his mother died of stomach cancer in 2007 he and his wife June used his unique concepts to donate $500,000 to a major hospital for the benefit of cancer research. Ralph is an avid reader and revels in his roles of husband, father, and grandfather. In 2006, Ralph realized one of his dreams by acquiring a Hudson Valley horse farm. He did so by practicing the same low-risk strategies and solutions that he provides his clients. When he's not at work, Ralph can be found restoring the land on his farm or simply taking his six grandchildren fishing or nature walks along the stream or the wooded perimeter.
CONTACT INFO:
RALPH S. ADORNO, CLU
ADDRESS: 558 PEEKSKILL HOLLOW ROAD PUTNAM VALLEY NY 10579
PHONE NUMBER: 845-526-3005
WEBSITE: WWW.ADORNO ASSOCIATES.COM
Member affiliations include some of the following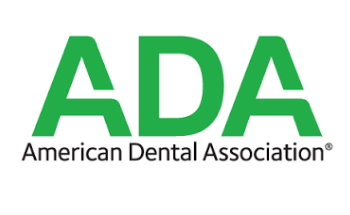 /